Nectarine Demoscene Radio
View User's Artist Page
Göteborg
9 millenia,
Member Since: September 30, 2008
1335 Uploads, 20206 Votes, Spoken 3396 Times.
Last Login: April 24, 2018
Send A Message
| View prowler's
Favourites List
.
prowler's
Ultimate
Song:
Scotchman in a Skirt
by
!cube (Toni Lönnberg)
Public information
Time-lapse pixel art:
Present and Past
Strikeforce
Elements of Green
TwistedCoverLogo
No Escape
d-.-b
Prowler on Bitfellas Artcity
Prowler on CSDb
Prowler on Amiga Graphics Archive
Prowler on Pouet
Most of my pixel art + chiptune selection
CHIIIIIIIPTUUUUUNEEEZZZZ iiiis da SHIIIIIIIT!!!!!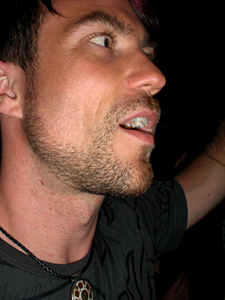 pixelling @LCP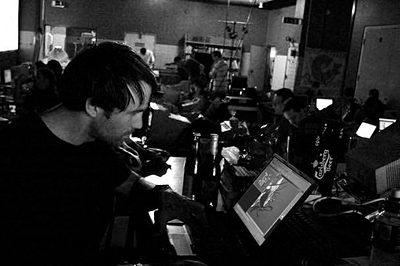 ███████░█████
██████░░░████
██░░▒▒▒▒▒▒▒██
███▒▒▒▒░░▒░▒█
░░░▒▒▒░░█▒█░█
█░▒▒▒▒░░█▒█░█
░░▒░░░░░█▒█░░
█░▒▒█░▒░░▒░▒▒
██▒▓▒████░███
█▒▓▓▓▒▒▒▒▒▒▒█
█▒▓▓▓▒▒░░░░██
▒▒▒▒▒▓▓▓░░░░█
▒▒▒▒▓▓▓▓▓░░▓▓
Some albums that shaped my music taste:
Vangelis - Themes
Laserdance - Discovery Trip
Jarre - Chronologie
Some various Youtube-flicks for your pleasure:
The Chipophone
Youscope (oscilloscope demo)
Pixels by Patrick Jean
Java 4-ever
Tracker-animation
sorting algorithms
Making Prodigy's "Smack My Bitch Up" in Ableton by Jim Pavloff
(making of) 9 Fingers
Vectrex Standalone Sound Sequencer
Gelbart - "Please don't use drugs"
Lasse Gjertsen 1
Hyperactive
Calculated Movements 1
Calculated Movements 2
Etienne de Crecy (nice visuals)
BitFall test
Paintjam
Funny stuff:
Miss Teen USA 2007 - South Carolina
Knights of the round table
Le Café
Microsoft iPod
Americans are NOT stupid
catfight
Everyday Normal Guy
I don't even like Snickers, but
Mr. T
Mr. T is back
Speedwalker
Pool
Misc:
game: canabalt
colour-test
colour-test 2
▒▓▒▒▒▓▒▓▒▒▒▓▒
▒▒▓▒▓▒▒▓▓▒▓▓▒
▒▒▒▓▒▒▒▓▒▓▒▓▒
▒▒▒▓▒▒▒▓▒▒▒▓▒
▒▒▓▒▒▒▒▒▒▒▓▒▒
▒▒▒▓▓▓▓▓▓▓▒▒▒
▒▒▓▓▒▓▓▓▒▓▓▒▒
▒▓▒▓▓▓▓▓▓▓▒▓▒
▒▓▒▓▒▒▒▒▒▓▒▓▒
▒▒▒▒▓▓▒▓▓▒▒▒▒
♪♫ ℕεℂ♈⚠ℝℹℕ∈ ♪♫
More Ultimate Songs:

Lightspeed Travel by
Rapture (Fabian Del Priore) l
Le Soir by
XyCe (Tom Offringa & Roel Heerspink)

The Dancing Oldschool Girl by
Haggeman (Thomas Hagfors) l
We're the Devils
by
Walkman (Tor Bernhard Gausen) l
Flux Indux by
Dragonfly (Anders Christiansson) l
Paper Jet by
Malmen (Kristoffer Malmgren) l
Crimson Blessing by
Shinobi (Marcus Andre Rousseau) l
Blipblop Memories by
!cube (Toni Lönnberg) l
Ennenkin
by
Ilmarque (Paavo Pessi) l