Nectarine Demoscene Radio
Song Information
Atmosphere
Author:
Uncle Tom (Tomas Dahlgren)
Extra Resources:
Song Length: 4:09
Song Status: Active
Song Bitrate: 128 kbps
Song Platform:
MOD
Last Queued : 4 months, 3 weeks ago
This song has been played 60 times. [See Request History]
It was added 8 years ago.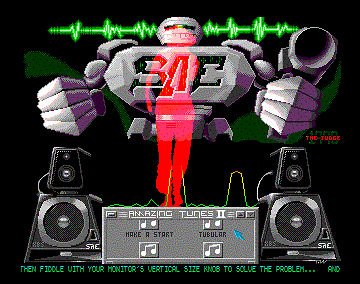 Download Pouet Production:
Click to Download
Song Rating
Song Rating: 3.7 - Votes Placed: 35
View Voting History
A total of 10 users have this song on their favourites list.
Compilation / Remix Information
Remixes Based On This Song:
Double Dragon 2
by
Uncle Tom (Tomas Dahlgren)
Screenshots
Add new screenshot
Song Corrections & Updates
[Edit Information] - [Add Links]
User
Song Comment
prowler

9 millenia,

I set Double Dragon 2, since it got some minor differences.
Also this recording got some sample looping issues....

4 years, 11 months ago
prowler

9 millenia,

*I set Double Dragon 2 as a remix

4 years, 11 months ago
arrakis

Amiga&C64 rulez

masive impact

3 years, 7 months ago